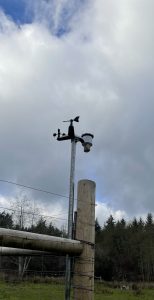 While Erin's been busy with the Geep (goats & sheep), I've been busy prepping our garden for next year. I'm giving a go at overwintering a few more things this year. While I normally plant garlic, I've added shallots to our grow but I'm also going to give a try at overwintering onions, kale and collards. I've grown broccoli in the past but just for our consumption this winter I'm upping our planting by 5X to hopefully bring some thing to market earlier in 2021. We grow a super tasty purple sprouting broccoli so hopefully we'll be able to share it at market this coming year. Though I'll admit I got a late start on the broccoli so I'm trying grow it out a bit in the greenhouse first, I'll plant it here soon though.
Overwintering varities:
Romanian Red Garlic
Georgian Fire Garlic
Italian Red Garlic
Dutch Red Shallots
Red of Florence Onions
Flat of Italy Onions
Walla Walla Onions
Ailsa Craig Onions (up to 6lb bulbs!)
Ellon Felton Collards
Siberian Kale
Our constant battle with weeds will hopefully be mitigated a little for next year, we're using silage tarps to cover everywhere we're not overwintering veg. We've tried to improve drainage as well which should allow us to get things in the ground a bit earlier.
Which reminds me on the planting earlier. I've always suspected it was colder here at the farm than what the weather service reports so I purchased a weather station last month. Specifically an Ambient Weather WS-2902c. Sure enough we're regularly 10 degrees colder at night, which makes a big difference when you're talking about 40 degrees vs 30 degrees. With this new information it'll definitely help with our planting schedule.