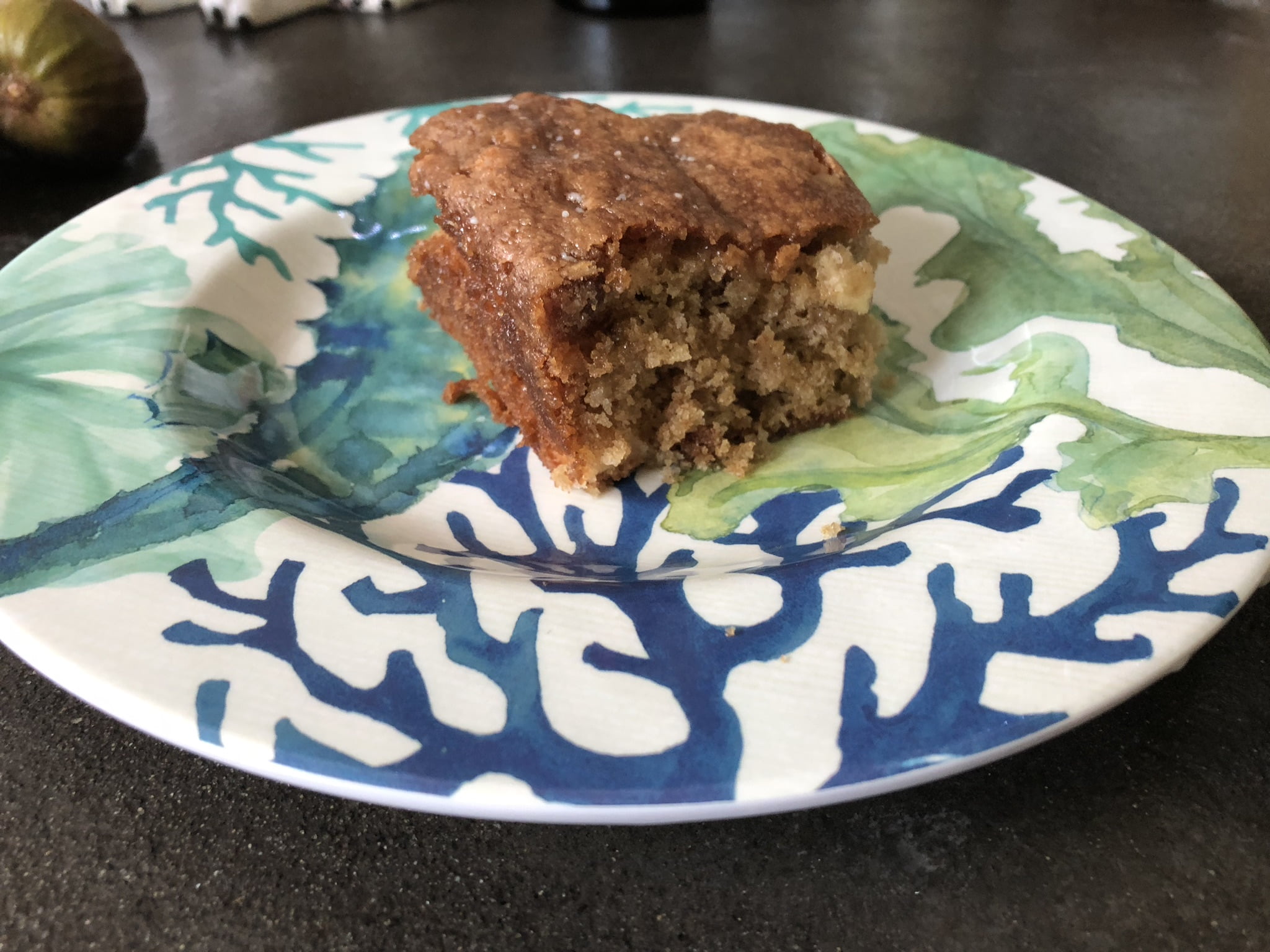 It's apple season here in WA so it's time to make all the delicious apple things. I came across this recipe and wanted to share it, since it's definitely one of the best apple cake's I've ever had. This was supposedly an 'award winning' recipe. I made a slight modification so it's even yummier.
Ingredients
For the cake:
1 cup Butter
2 cups sugar
2 large eggs
2½ cups all-purpose flour
2 tsp baking powder
1 tsp baking soda
1/8 tsp salt
2 tsp cinnamon
3 cups apples — chopped finely, nice crisp variety for baking
1/2 cup chopped walnuts
2 to 3 Tbsp milk
Directions:
Grease and flour a 9-inch-by-13-inch pan and preheat oven to 350 degrees.
Cream butter and sugar.
Add 2 eggs and continue mixing.
Combine flour, baking powder, baking soda, salt and cinnamon in a separate bowl, stir well to evenly distribute the cinnamon
Mix dry ingredients into creamed mixture to make the batter. See note below about batter consistency.
Add chopped apples, walnuts and milk to batter. The 2-3 Tbsp is a rough guide, it will be a fairly thick batter, almost like a dough but the moisture from the apples will result in a moist and delicious cake. The milk will help to get it to a spreadable consistency so don't add too much.
Spread batter evenly into pan and bake at 350 degrees for 50 to 60 minutes until done.
For the glaze:
3/4 cup sugar
½ cup butter
¼ cup buttermilk (or combine regular milk with a little lemon juice to make your own)
1 Tbsp light corn syrup
¼ tsp baking soda
1 tsp real vanilla extract
Directions:
Combine all of the glaze ingredients, except for the vanilla, in a sauce pan and heat to a boil while stirring. You can stop here for a nice sugary vanilla glaze or continue boiling until the syrup begins to caramelize. Who doesn't like caramel and apple?
Remove from heat and add vanilla, adding after boiling will ensure you retain most of the vanilla flavor without boiling it off.
Pour and spread glaze over the cake immediately after removing it from the oven. It'll seem like a lot of glaze but the cake will absorb it.
Allow to cool a bit but warm apple cake is the best.