The trees are blooming and sprouts are coming up! We got our first seedlings started in early march and continue to start more as we get closer to warmer and drier days.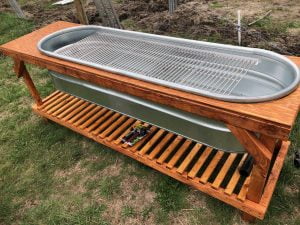 You can see our newly  constructed veggie wash station. I'll do double duty, the grill on top allow us to wash things like carrots, potatoes, radishes etc. Removing the grate lets us fill the tub and insert a bubbler to wash fresh greens with. I'm also constructing a giant salad spinner out of an old washing machine!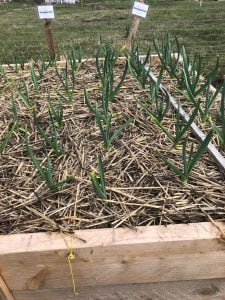 Our garlic has over wintered wonderfully! Look for garlic scapes to be available at the Farmers Market (proctor)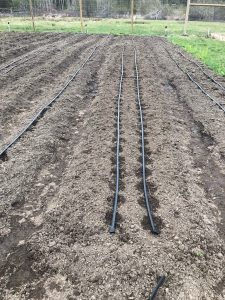 I was able to till up a portion of our garden and get our drip irrigation in during this recent dry spell! Got some early seeds started for carrots, lettuce and nasturtium to use in salad mixes!
Can wait to see everyone at the Proctor Farmers Market this spring! Look for us in late may!